.: Welcome
This website is a collection of notes from various projects I have done. I use it as a refernce for my current projects and as a repository for useful links and lessons learned. Hopefully you will find it just as usefull as I have.
Updated: 5-26-2017
.: New projects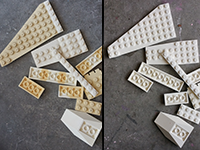 Lego Whitening
Using hydrogen peroxide and the power of the sun you can easily restore vintage Lego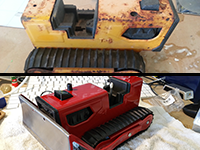 Tonka restore
I found one of my old Tonka toys from when I was a kid, but it was in bad shape. Using electrolysis I was able to somewhat effortlessly remove years of rust whithout sacrificing any metal.
Modified Power Wheels
A neighbor was nice enough to give us an old Power WHeels Jeep thier kids had out grown. I found it a bit to slow so I converted it from 12V to 24V. I also added a few accesories.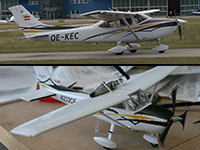 Cessna 172
My nephew and I made a 1:72 scale model of a Cessna 172 as a Father's Day gift for my brother. This was an exact copy of his actual plane.